Meet Amy Wells Brennan
Tampa, Florida - Associate Attorney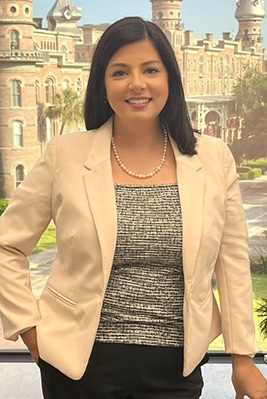 A third generation Tampa native, Amy received her Bachelor of Arts degree with Honors from the University of Florida. Thereafter, Amy attended Capital University Law School in Columbus, Ohio where she received her Juris Doctorate. While at Capital, Amy served as a teaching assistant and was named to The Order of the Curia.
After law school, Amy began her practice in Tallahassee prior to returning to Tampa. She has extensive experience in administrative and civil litigation, having appeared before administrative, state, and federal courts. Prior to joining Barnett & Chistolini, Amy worked in private practice representing a variety of public and private clients on a wide array of legal issues. She also served as Deputy General Counsel for the Southwest Florida Water Management District, where she acted as lead counsel for the District on permitting matters, complex litigation, and appeals.
Amy is a member of the Florida Bar and focuses her practice on civil litigation and appeals. Amy is married and has two wonderful children.
.