Meet Karen Barnett
Tampa, Florida - Partner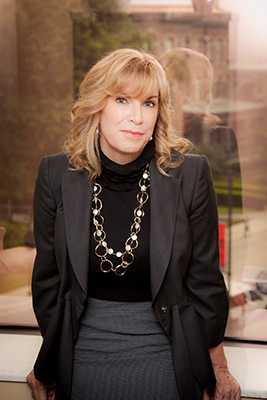 Karen obtained her Juris Doctor degree from Stetson University College of Law. She has tried over 135 cases around the State of Florida involving all facets of civil trial law, from complex wrongful death and medical malpractice cases to simple contract and negligence matters. Karen is also admitted to practice before the U.S. District Court for the Middle District of Florida, where she represents numerous clients in complex cases.
In 1994, Karen became Board Certified as a Specialist in Civil Trial Law by the Florida Bar. She was the first woman so certified in Hillsborough County, and one of just a handful around the state at that time. Since 1994, she has maintained her status as a Civil Trial Specialist. The words "Board Certified, Specialist" and "Expert" mean that a Florida lawyer has special knowledge, skill and proficiency in a specific field of law.
Karen was appointed by the Florida Supreme Court to serve on the Florida Supreme Court Committee on Standard Jury Instructions in Civil Cases in 2010, and was reappointed by Justice R. Fred Lewis to serve a second term in June 2013.
Karen has also handled hundreds of appellate matters, arguing before the Florida Supreme Court and most of Florida's District Court of Appeal.
Karen is currently a member of the Florida Bar Association, the American Bar Association, the Hillsborough County Bar Association, the Florida Defense Lawyer's Association and the Medical Claims Defense Network. Karen was a founding member of the Medical Claims Defense Network, is a past president of that organization, and has continued to sit on its Board of Directors since it was founded in 1994. Karen was a leading force in shaping the law in PIP/No-Fault cases beginning in the late 1980s, and was referred to as "The Queen of PIP" by judges and attorneys alike for many years. Karen is a past member of many other organizations around the country and has lectured extensively in Florida and other states on issues relating to defending insurance related claims, including as an instructor at the "Advanced Trial Advocacy Seminar" sponsored by the Florida Bar.
Karen founded Barnett & Associates, P.A. in 1998 and is proud to have merged her firm with the Smoak & Chistolini firm in July 2014. She maintains an AV rating with Martindale-Hubbell.  Karen has been a Hillsborough County resident since 1969 and has strong ties to where she considers to be an exceptional place to live and work.